Hexafluoropropylene is an organic compound
Views:0 Author:Site Editor Publish Time: 2021-05-17 Origin:Site
Hexafluoropropylene,is an organic compound with the structural formula CF3CF=CF2. It is odorless and colorless gas. The melting point is -156.2°C, and the boiling point is -30.5°C. The relative density is 1.583 (-40℃/4℃). Slightly soluble in ethanol and ether. Used as raw materials for fluororubber, fluoroplastics, fluorosulfonic acid ion exchange membrane, fluorocarbon oil and perfluoropropylene oxide. Derived from thermal cracking of tetrafluoroethylene.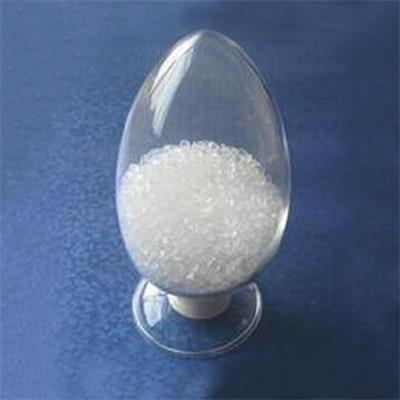 Application areas:
1. It can prepare a variety of fluorine-containing fine chemical products, pharmaceutical intermediates, fire extinguishing agents, etc., as well as fluorine-containing polymer materials.
2. As a raw material for preparing fluorosulfonic acid ion exchange membrane, fluorocarbon oil and perfluoropropylene oxide.
Dangerous characteristics: In case of high heat, the internal pressure of the container will increase, and there will be a risk of cracking and explosion. Hazardous combustion products: carbon monoxide, carbon dioxide, hydrogen fluoride. Fire fighting method: the product is non-flammable. Cut off the gas source. Spray water to cool the container, and move the container from the fire scene to an open place if possible. Extinguishing agent: water mist. Emergency treatment: quickly evacuate personnel from the leaked contaminated area to the upper wind, and isolate them, strictly restrict access. It is recommended that emergency response personnel wear self-contained positive pressure breathing apparatus and general work clothes. Cut off the source of leakage as much as possible. Reasonable ventilation to accelerate diffusion. If possible, use it immediately. Leaking containers should be properly handled and used after repair and inspection.
Operational disposal:
Operation precautions: airtight operation, full exhaust. Operators must undergo special training and strictly abide by the operating procedures. It is recommended that the operator self-priming filter type gas mask (half mask). Keep away from flammable and combustible materials. Prevent gas from leaking into the workplace air. Avoid contact with oxidants. Lightly load and unload during transportation to prevent damage to cylinders and accessories. Equipped with leakage emergency treatment equipment. Storage precautions: Store in a cool, ventilated warehouse. Keep away from fire and heat sources. The storage temperature should not exceed 30℃. It should be stored separately from easily (combustible) combustibles and oxidizers, and avoid mixed storage. The storage area should be equipped with leakage emergency treatment equipment.
Incompatible materials: strong oxidizers, flammable or combustible materials.