Hydrazine hydrate are still in export
Views:1 Author:Site Editor Publish Time: 2021-04-26 Origin:Site
Recently,the hydrazine hydrate is shortage in the whole Chinese market, and to a certain extent caused the rise in prices, as the export of hydrazine hydrate professional company, Yuanfar chemical still has the ability to supply worldwide,the supply of hydrazine hydrate from Yuanfar chemical is generally get the favor of global companies.
And Yuanfar chemical has become a name card of China's hydrazine hydrate export.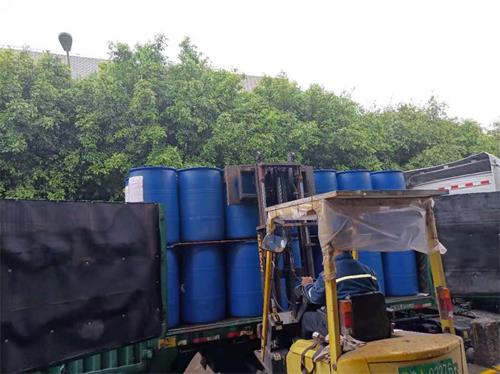 Hydrazine hydrate (Cas 7803-57-8) is a strong reducing agent, belonging to a binary weak base, at room temperature for the colorless smoke liquid, slightly special odor. Can be miscible with water and ethanol, insoluble in chloroform and ether, also in the air can absorb CO2 and produce smoke.
Application:
Hydrazine hydrate, as an important fine chemical raw material, is mainly used in the synthesis of AC, D1PA, TSH and other blowing agents. It is also used as a cleaning treatment agent for deoxygenation and carbon dioxide removal in boilers and reactors. In the pharmaceutical industry for the production of anti-tuberculosis, anti-diabetes drugs; In the pesticide industry for the production of herbicides, plant growth blending agent and bactericidal, insecticidal, rodenticide; In addition, it can also be used to produce rocket fuel, diazo fuel, rubber auxiliaries, etc.
If you want the higher purity as like 70% above,you should supply the end-user certificate firstly.
Preparation Before Delivery
Our factory are working day and night for our customer.